15.06.2017
As you know, information is knowledge. Too much information, on the other hand... Orange has made a selection for you from the recent offer of literature for retailers. Below you'll find our 5 five must-reads for the retailers of today who wish to hold an even stronger position in the connected market of tomorrow.

Omnichannel in retail 
(Gino Van Ossel)
In his book, this marketing professor at the Vlerick Business School contends that for retailers it is no longer the store that must play the central role, but the customer. With relevant questions, clear models and handy checklists, he guides retailers and manufacturers to solutions that are custom-tailored to their own companies and sectors.
"The consequences are radical: what will a future network of stores look like? Do you need more stores – or on the contrary – fewer? Larger or smaller? Located where? Do you put your whole assortment online? What products do you supply via which channel? The role of the store personnel is also changing. Understanding that is one thing, putting it into practice is something else entirely". (Gino Van Ossel)
retaildetail.be
If you want to stay informed on a daily basis of what's happening in the Belgian and European retail landscape, you should really check out the website of RetailDetail. Entrepreneur Jorg Snoeck began from his kitchen table, hoping to offer retailers a helping hand in a radically changing sector.
"As a retailer today you have to be able to concentrate on three crucial things: smart use of omnichannel, customer experience, and your relationship with that customer. However, things are moving so fast in the market that it's become almost impossible for our customer, the reader, to still see the forest for the trees without assistance." (Jorg Snoeck)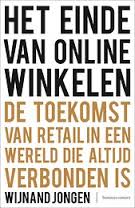 The end of online shopping
Wijnand Jongen
The driving force behind Thuiswinkel.org has published a book about "inline" or "onlife" retail today and tomorrow. Has online shopping had its day already? After all, in retail it's no longer a matter of online or offline, but increasingly about a single comprehensive whole, in which everything and everyone is connected.
"Apps and the smartphone are becoming increasingly important, and we tailor our consumer behaviour to the possibilities offered by the apps. In the coming years enormous changes will still be taking place in that area. Life is increasingly experienced via the smartphone and apps regulate every little piece of the value chain: not only orienting and looking, but also buying and paying, customer service, chatting, photos and sharing experiences". (Wijnand Jongen)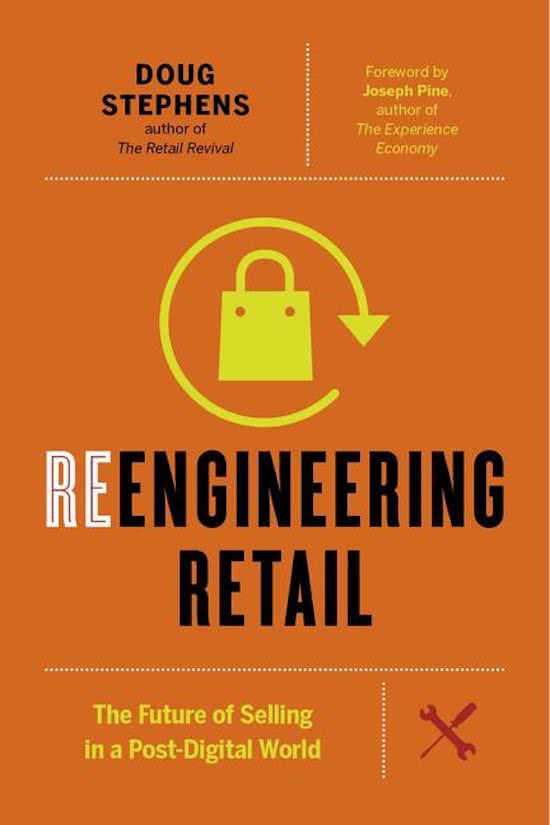 Reengineering retail
Doug Stephens
(disponible uniquement en anglais) – Après son best-seller The Retail Revival, celui que l'on qualifie de prophète du retail a publié un deuxième ouvrage, cette fois sur l'avenir de la vente dans un monde post-numérique. Le concept de « magasin » devrait fondamentalement changer, estime le futurologue. Doug Stephens propose des stratégies concrètes et pratiques.
« Tout ce que nous pensions savoir sur le retail est en train de s'effriter. Nous sommes en pleine transition entre une période de retail industriel, où tout tournait autour du capital, de la taille critique et du contrôle, vers une nouvelle ère basée sur la connexion numérique, les réseaux et les intérêts communs. Les règles qui s'appliquaient au retail sont aujourd'hui dépassées. » (Doug Stephens).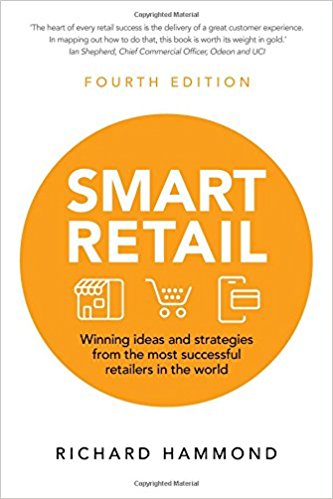 Smart Retail
Winning Ideas and Strategies from the Most Successful Retailers in the World
Richard Hammond
Discover all about retail and learn how you can give your sales and your career a real boost. This book reveals something that the most successful retailers in the world have known for ages. Both entrepreneurs (who are wondering how they can best sell their idea) and SMEs and retail experts in large companies will find this book well worth the effort. Cases such as Wal-Mart, Spar, Harrods, Dixons, G&Q and Gap are analysed. But anyone who wants to take a real step forward in his career also needs to read this book in order to become a better manager and boost sales.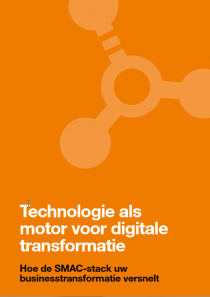 Technology as a motor for digital transformation 
White paper edited by Orange about how business (thus including retail) is undergoing a transformation under the impact of the SMAC stack (social, mobile, analytics and cloud). The new technologies for the digitalisation of business processes are changing how we make use of IT, both on the shop floor and at home. They also pose new demands on the telecom infrastructure and thus constitute important challenges for IT managers.
The dossier discusses the most important evolutions and the new possibilities they offer. Moreover, Orange proposes a range of services for data and voice in order to address the technological challenges of a digital transformation.

Hello, Interested
in our offer?
Welcome to
Orange Business.