14.06.2017
The retail sector is in the middle of a revolution. The technologies contributing to this revolution are referred to as SMAC (social, mobile, analytics and cloud).
The way we use IT in our homes, offices and shops has fundamentally changed in recent years. There is a true digital revolution going on that is giving IT a central role in all aspects of society. The key technologies responsible for these changes are referred to as SMAC (social, mobile, analytics and cloud).
This digital revolution is of course also being felt in the retail sector:
 
Social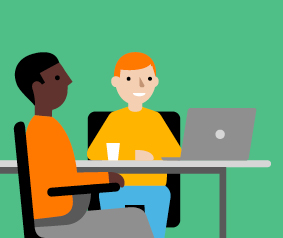 The retail sector was one of the first sectors to use social media to promote certain brands and attract new customers. However, social media are more than just a marketing and sales tool. Retailers who approach their customers with relevant content rather than plain advertising benefit most from social technologies. On social media, the right content is essential to get influencers to promote your shop and your products to their followers. It is a completely different way of communicating with your customers. Communication on social media is also a two-way conversation: this "dialogue" gives you an inexhaustible source of insight into what your customers want, what they need and what they are doing.
On social media, the line between the consumer and their shop is very short: customers can complain about any problems with their products or services directly online. This is done publicly: other people can see their complaints and the way you respond will have a major impact on your image. Retailers therefore have to drastically rethink and transform their organisation and way of communicating.
Mobile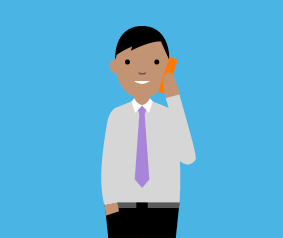 Although mobile devices have not yet fully penetrated all aspects of every business, consumers embraced mobile technologies a long time ago. More and more customers want to use mobile apps for payments and other activities in shops. According to Euromonitor, mobile payments accounted for $972 billion worldwide in 2016 and by 2021 that amount will have tripled. And it is not just about payments: many consumers see the smartphone as an essential tool for comparing prices, saving the names of interesting products, reading product reviews, etc. They do this not just in preparation for their shopping trips, but also during their actual visit to the shop in order to ensure they are making the right decision.
Retailers, who welcome the fact that the smartphone is an integrated part of contemporary consumers' lives, are one step ahead. An app allowing customers to order products online, for in store collection later, is also part of the omnichannel strategy many retailers are pursuing. Of course SMS also remains a powerful tool to boost sales and build stronger customer relationships.
Analytics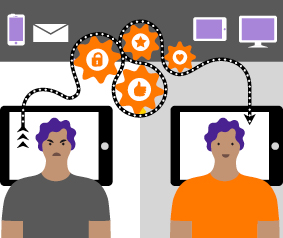 Some retailers still base their decisions on assumptions. Analytics now enables them to put those assumptions to the test by using the data available to them. Customers are leaving more and more digital traces, which are being analysed in large quantities. The analysis and interpretation of anonymous customer data allows retailers to discover new patterns. This gives them a better foundation for making decisions – in terms of their inventory management or the ideal location for a new shop, for example – and to respond to trends more quickly.
Analytics are also essential to get to know their customers better, to follow them on all channels and to offer them a hyper-personalised customer experience. Analytics allow retailers to make their online advertising very targeted based on the online traces left by their customers. Retailers can now offer personalised discount vouchers based on the products customers purchase. Thanks to analytics, customers get a true feeling retailers are addressing them as individuals.
Cloud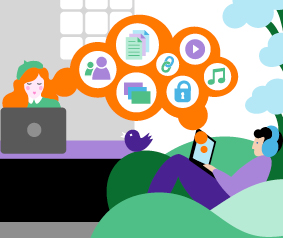 The cloud has transformed the way we use IT: we now use information technology as a service that is extremely flexible and does not require a great deal of investment. Investment in the cloud has shot up in the retail sector in recent years: according to Accenture, it went up from $4 billion worldwide in 2011 to $15 billion in 2016. Retailers know that they no longer have to do everything themselves and cloud applications allow them to focus on their core business. Retailers with several locations benefit even more from the cloud.
---
Orange offers you a wide range of SMAC technologies and technologies to support your use of the SMAC stack. You have access to the following Orange products for your digital transformation:
Find out more? If you want to know how SMAC technologies are transforming your business, and how Orange supports you in approaching these technological challenges, download our white paper "Technology as a driving force behind digital transformation". 

Hello, Interested
in our offer?
Welcome to
Orange Business.