24.05.2013
The dominance of the PC has lasted for more than twenty years. But all things come to an end. Orange sets out what the post-PC era will mean for your company. "People will always prefer to use their own mobile devices. This trend is unstoppable. Companies need to prepare themselves for this," says Jan Ponnet, ICT Officer at BNP Paribas Fortis.
What do we mean by the post-PC era?
The traditional personal computer (PC) has been getting more and more competition from mobile devices like Smartphones and tablets.  According to figures from GFK Retail & Technology, last year in Belgium, approximately 1.2 million Smartphones were sold. This is more than the number of portable computers that were sold. Especially with tablets, which include the iPad, the increase is remarkable. In Belgium last year, there were approximately 35,000 iPads sold, which is at least 400 per cent more than the year before. 
In the post-PC era, mobile devices play an ever-important role, even in companies. This is especially the case in an organisation like BNP Paribas Fortis. "When we began with the Smartphone eight years ago, we had 3500 BlackBerries in circulation within our bank. Today, there are ten times as many. Across the entire international BNP Group, we manage 35,000 Smartphones," says Jan Ponnet, ICT Officer at BNP Paribas Fortis.  "What's more, a growing number of staff members are also demanding the use of other devices from other manufacturers, like iPhones or Android, as well." 
What is BYOD?
BYOD is a trend called Bring Your Own Device. It is being put into effect at many businesses, including BNP Paribas Fortis, to allow and even encourage staff members to bring their private devices to use at work. At BNP, there has already been a policy whereby independent office regulars can purchase a BlackBerry and BNP will install and secure it. In this way, private data stays separate from the company data.  "If a staff member leaves the company, we erase the professional part," says Jan Ponnet. 
At BNP Paribas Fortis, there is also an inclination to implement personal devices other than BlackBerries. "For a company, it's difficult to hold the trend back," admits Jan Ponnet.  "As a result, there is also pressure from higher management for them to use their iPads for work-related tasks."  A lot of companies, including BNP Paribas Fortis, have evaluated a possible policy approach based on BYOD. "But due to the security demands, staff members wouldn't be able to use just any device.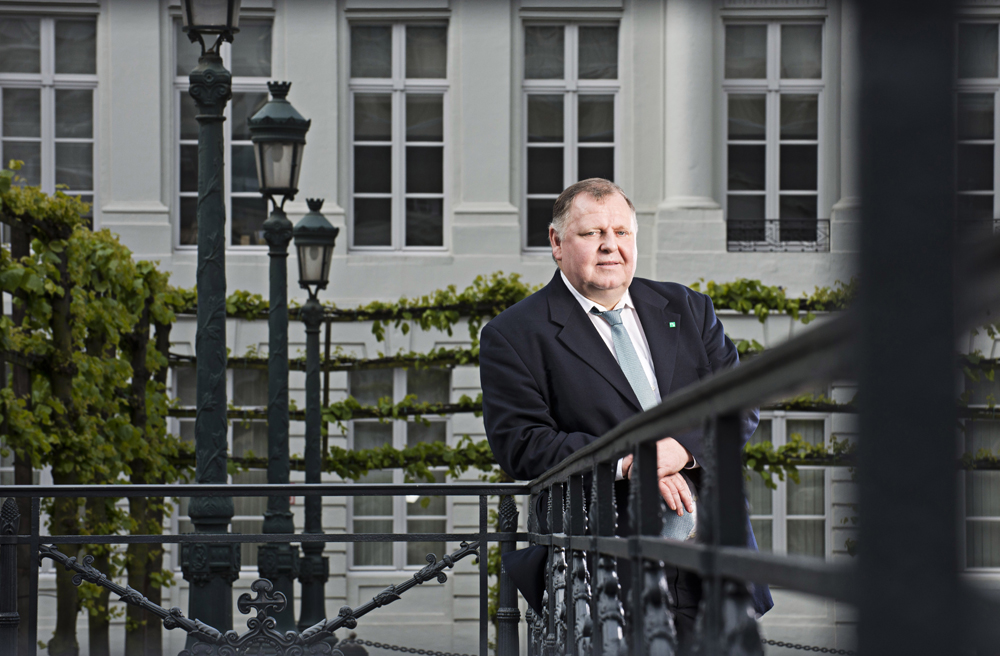 Jan Ponnet: ICT Officer at BNP Paribas Fortis
When we started using smartphones eight years ago, we had 3500 BlackBerry's. Today we're using them tenfold.
A lot of large companies which I've spoken to are holding off on this."  A company like BNP Paribas Fortis does choose to offer their staff members more choice in mobile devices in the future, but will need to have clear agreements in place.  And such a policy is currently being developed. 
Is the BYOD trend a good evolution?
In itself, yes, because Smartphones and tablets have undeniable benefits. Also in a BYOD formula. "The increase in productivity is the most important benefit," according to Jan Ponnet.  Staff members, and especially the younger generation, are often more confident with their own technological devices. Cost savings, according to him, are less important. "BYOD doesn't really save any money because there are a lot of hidden costs. I've seen a study that calculates that a BYOD approach is actually 25 per cent more expensive for a company than if it provided the device itself. I can definitely understand this. Because even with BYOD, you need to be able to help your staff members out if their email doesn't work."
How do you manage mobile devices?
BYOD or not. Staff members want more choice and such a wide range of mobile devices is a challenge when it comes to management and security.  "Centralising the management is paramount," says Jan Ponnet's. In the post-PC era, these so-called "Mobile Device Management" solutions ensure security and the management of the devices. "All these solutions depend on what the operating system, whether it's for an iPhone or an Android device, will actually allow."
A company with mobile device management systems, in combination with the e-mail software from Microsoft Exchange and IBM Lotus, can already manage and secure a great deal.  Jan Ponnet is thinking about the encryption of data, a policy for passwords and the remote removal of data. "Technically, you can do a great deal.  On a legal level, BYOD is already a challenge. As an employer, you are required to provide the necessary equipment so employees can do their jobs." The post-PC era throws up challenges for the IT department, as well as for the legal department.  But in addition to these challenges, it also brings great benefits, such as increased productivity and satisfaction.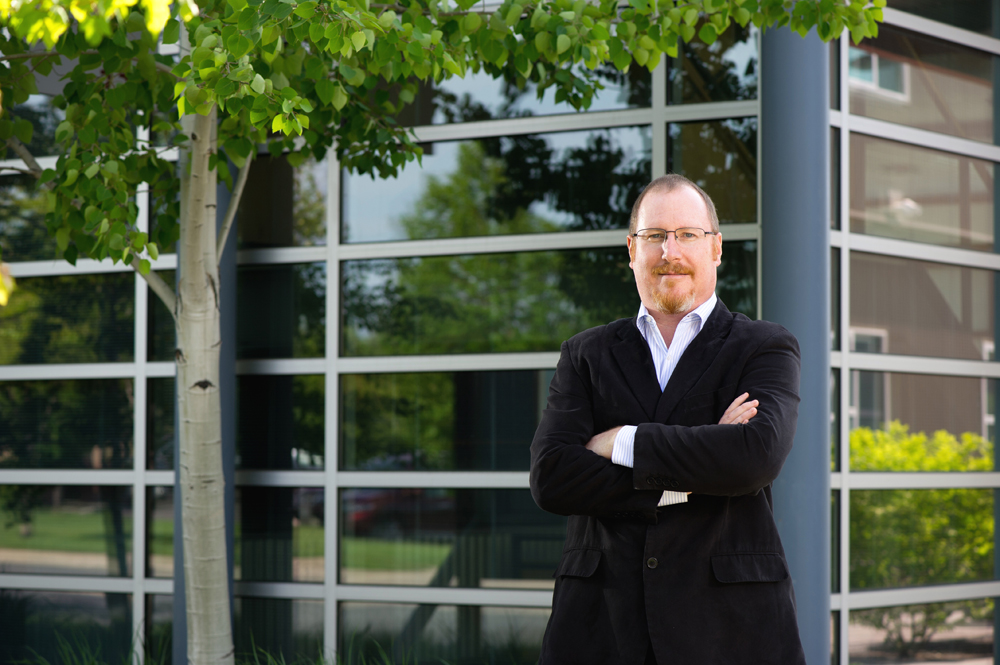 Jeff Orr: Analyst at ABI Research
It is the youngest member of the post-PC generation: the tablet. With the iPad from Apple as a public draw card.  Slowly, but surely, it is making its way to the work floor.
At first, tablets appeared to be intended for media consumption on the road or at home on the couch. According to Jeff Orr, analyst at ABI Research, less than one in six tablets is purchased by a company.  But appearances are deceiving. "Because at the same time, there are a lot of people who use their personal tablets for their work," he says.  Approximately half the tablets are used for professional purposes.  "Company applications for productivity and email appear in the lists of the most popular apps, even though they still need to prove their user-friendliness," he confirms. Tablets can also play an important role in digitally equipping non-PC-users and spreading more and more information digitally instead of on paper. Plus, the offer and the choice will expand further in the market where the iPad is currently a strong market leader. 
On the other hand, companies also need to realise a number of different things. "Tablets may appear to be cheaper than personal computers, but at the same time, they don't last anywhere near as long," says Jeff Orr. Today, in a certain sense, they are the victim of their own success.  "People sometimes think that tablets can replace normal computers. But actually, that's not yet the case," he says.  "At present, computers and tablets will need to co-exist. They are definitely becoming more important and being seen as more user-friendly and handy. But the post-PC era is a gradual evolution. There is not some sort of magical button that will suddenly make computers obsolete."
For the time being, pc's and tablets will remain in co-existance.Jeff Orr: Mobile devices analyst at ABI Research

Interested in our offer?
Would you like a commercial appointment? A consultant will call you back.