All IP: the future of the network
11.05.2016
Internet is becoming more and more important. The fixed and mobile worlds are flowing into each other. And soon, all communication and applications will run through one single type of connection. It's known as an IP-based connection. Orange is not just investing in the mobile network, we are also adapting the fixed network for this evolution. Orange clients will soon have access to a whole new series of possibilities. We would like to tell you about them.
Download our whitepaper "Orange makes its network completely ready for ...the future of the network" and discover All IP.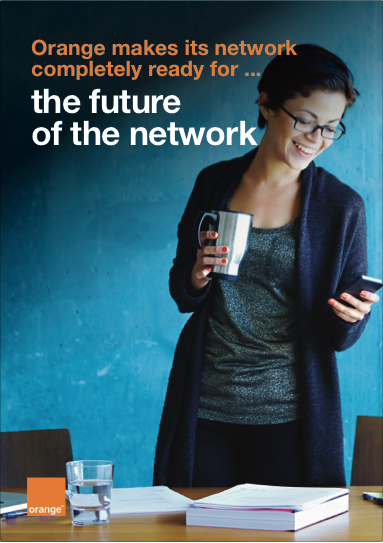 Interested in our offer?
Would you like a commercial appointment? A consultant will call you back.