English
Carousel
Unlimited data and calls in and to
The times are changing… which is good news for you.
Two years ago the abolition of roaming costs was a genuine revolution. Suddenly, you could afford to surf when abroad. For companies too this was a welcome boost. Today Orange is continuing the revolution. With unlimited mobile subscriptions, offering unlimited calls, texts and surfing throughout the EU. The only Belgian operator to do so. Give your employees the chance to do even more business abroad right now.
Call, text and surf without limit throughout the EU
Our Shape Traveller and Shape Intense formulas with unlimited calls, texts and surfing throughout the EU.
Abundance in EU and Best Destinations
To prevent abuse, we have included Throttling. This means that if a user consumes more than 20 GB in any one month, we reduce his speed. Don't worry! 512 Kbps is more than enough for day-to-day use and at the end of the monthly payment cycle – or when you purchase a data reload (€4.13, excl. VAT/500MB or €14 €, excl. VAT/2GB) – you return to maximum speed.
Calculate how much you can save with Shape (for companies with up to 10 SIM cards)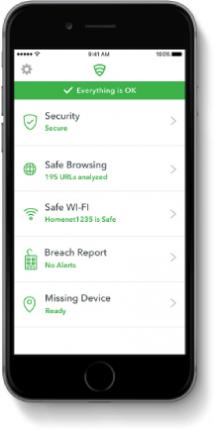 Unlimited data also brings with it some new risks. That is why we are working with Lookout, the market leader in mobile security, to offer new Shape customers the Lookout application free of charge. Whatever the formula they have chosen. That way your data are protected against the inevitable risks associated with apps, mobile devices, open Wi-Fi networks (in cafés and bars for example) and employees who may be too trusting.