You continue to pay roaming costs outside the EU Zone. How much? That depends on which zone the country you're calling from is in. International calls, which are calls from within Belgium to anywhere outside Belgium, are not included in your calling minutes unless you have a roaming option with Best Destinations. The rates to be paid depend on which country you call.
For roaming outside the EU Zone and for international calls, it's therefore important to know which zone you're in and which country or zone you're calling or texting.
The international zones and rates are streamlined
The zones for international calls and the zones for roaming will now be the same.
There are still six zones, but their names and the countries included in them have changed:
Zone 1 will now be known as the EU Zone.
Zone 2 (EU Ext for data) will now be called Best Destinations.
Zones 3, 4, 5 and 6 will keep their names.
The countries included in the zones and the rates are being adjusted.
Find out about the new zones and rates.
20 countries in the Best Destinations zone
Zone 2 (EU Ext for data) is being enlarged and renamed Best Destinations.
The 20 countries or regions from the Best Destinations zone are: Australia, Canada, Cape Verde, China, Egypt, Hong Kong, India, Indonesia, Israel, Japan, Mexico, the Russian Federation, Singapore, South Africa, Switzerland, Thailand, Tunisia, Turkey, Saudi Arabia and the USA.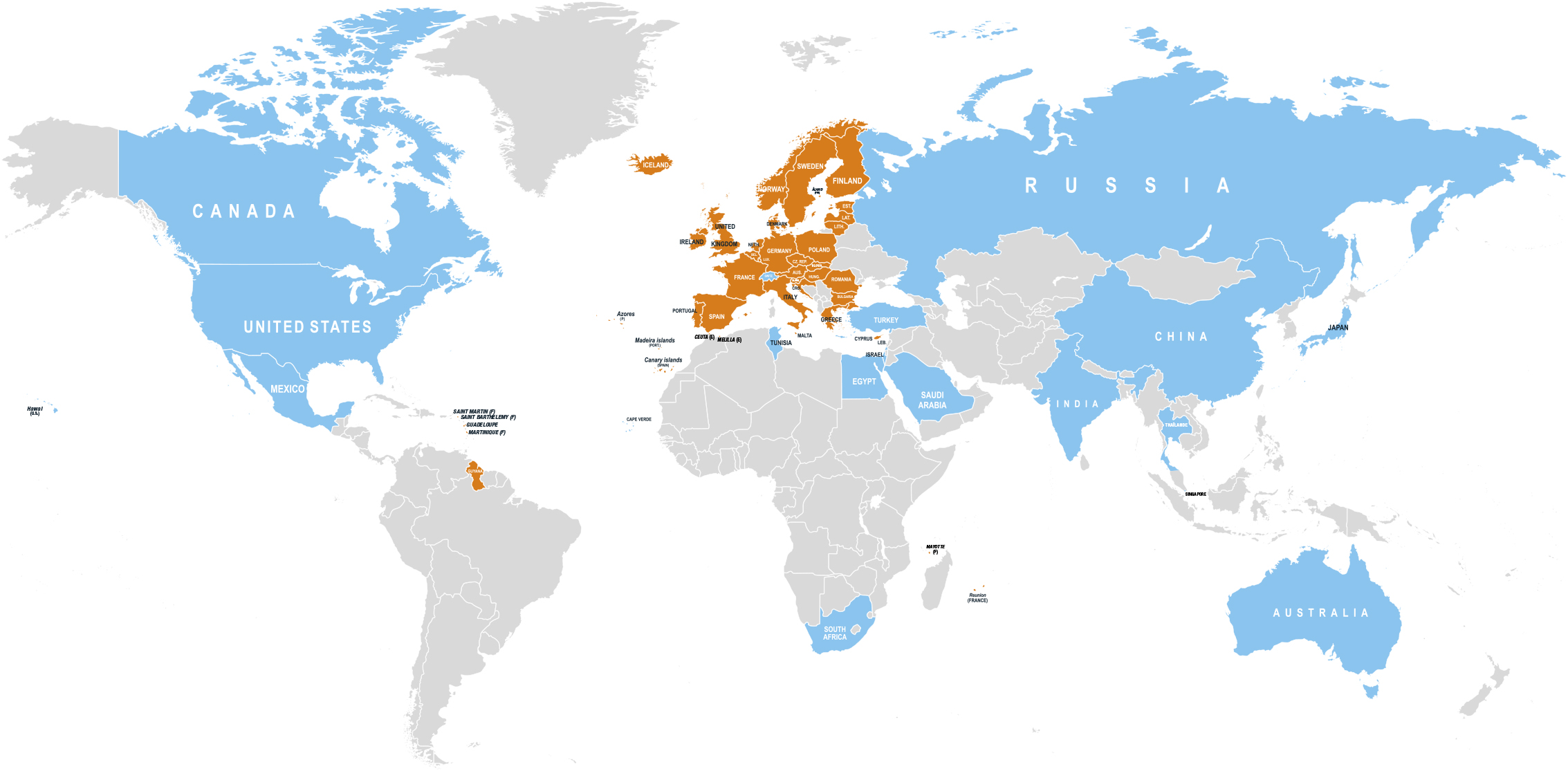 In these countries, you'll benefit from discounted roaming rates for calling, texting and using mobile internet.
Bonus: You don't just use mobile internet at discounted rates in these countries; the rates for phone calls also have excellent discounts.
Good news: The Best Destinations zone doesn't just include six countries—it's been expanded to embrace 20 popular countries!
More good news: From 11 June 2017, this new zone will be included in the Shape Traveller rate formula and the National Unlimited Traveller and Traveller options.
Important advice
Morocco, Albania, Algeria, Macedonia, Andorra, the Faroe Islands and Bosnia used to be part of Zone 2 (EU Ext for data) but are not included in the Best Destinations zone–you'll now find them in Zone 3.
Do you regularly travel to any of the countries above? We advise you to subscribe to the World Traveller option.