Orange is especially well-known as a mobile operator. But did you know that we also have one of the most powerful and best performing fixed networks?
High-performance fixed network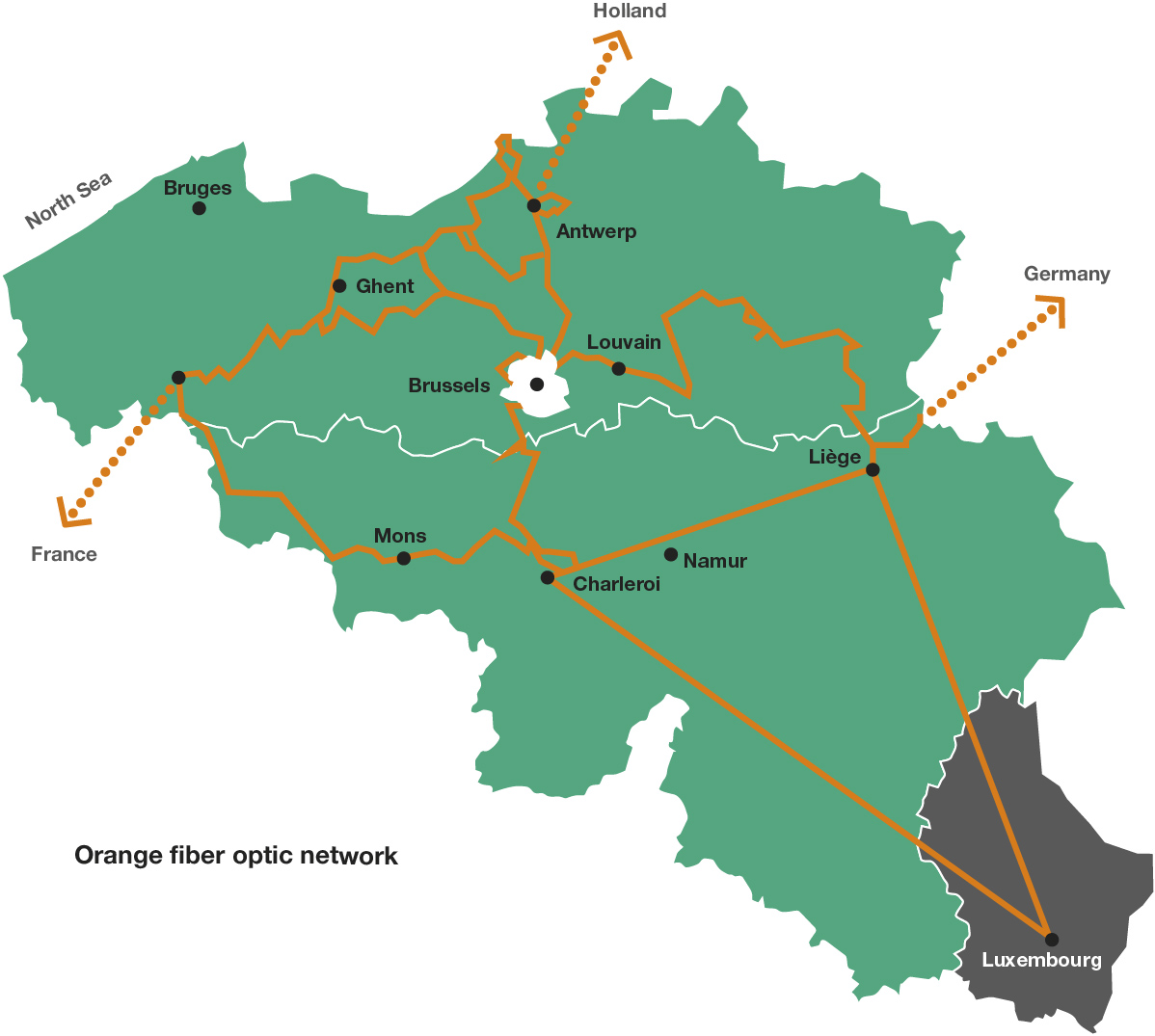 2,100 km of fiber optic cable with speeds up to 10 Gbps and built-in redundancy.
Wide range of access possibilities such as VDSL, Ethernet, fiber optics and even 4G!
Easy access in Antwerp, Brussels or Ghent. 
Easy access within economic zones: such as Brussels' European quarter, Brussels 
South Charleroi Airport, Haasrode Business Park in Leuven, or the Hauts-Sarts industrial zone in Liège.
Fiber optic access to the largest cities in Belgium.
Discover our additional services
Fix Corporate
Thanks to Orange's fixed network, you can benefit from Fix Corporate services such as IP VPN and Corporate Internet.
Mobile network
Looking for a mobile network that offers the best coverage for your calls and internet connection − anytime and anywhere? Discover Orange network! And, you can also use our 4G network to connect a temporary, small or mobile site.