17.04.2020
With teleworkers processing more company data on their smartphones, phishers are primarily targeting these devices.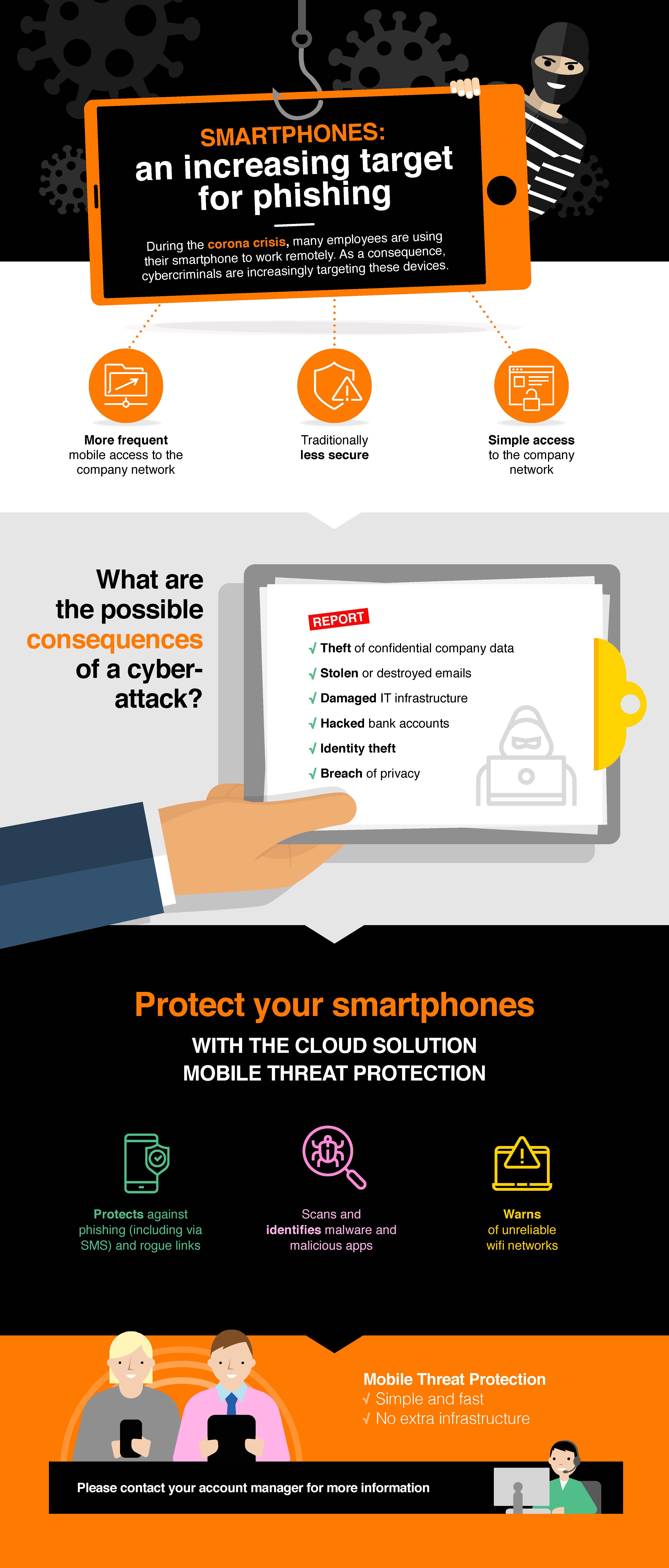 Ready to protect your smartphones against phishing? Rolling out Mobile Threat Protection is as easy as 1-2-3. Contact your account manager for more information.

Interested in our offer?
Would you like a commercial appointment? A consultant will call you back.