20.07.2020
We've given our Customer Zone a thorough makeover. Not just the design but also the management of your mobile fleet has been updated and made more user-friendly. Here's an overview of the main changes.
Design
Efficiency is the No. 1 criterion for managing a mobile fleet. The new design of your Customer Zone gives you more transparency and is more user-friendly. Screens, buttons and copy have been reduced to the essentials so you can find what you're looking for much more quickly. Flows have been re-evaluated, unnecessary fields removed and all pop-ups now have present all information in a single glance.
The invoice overviews have been totally revamped. The new design of this page now offers a clearer, complete overview.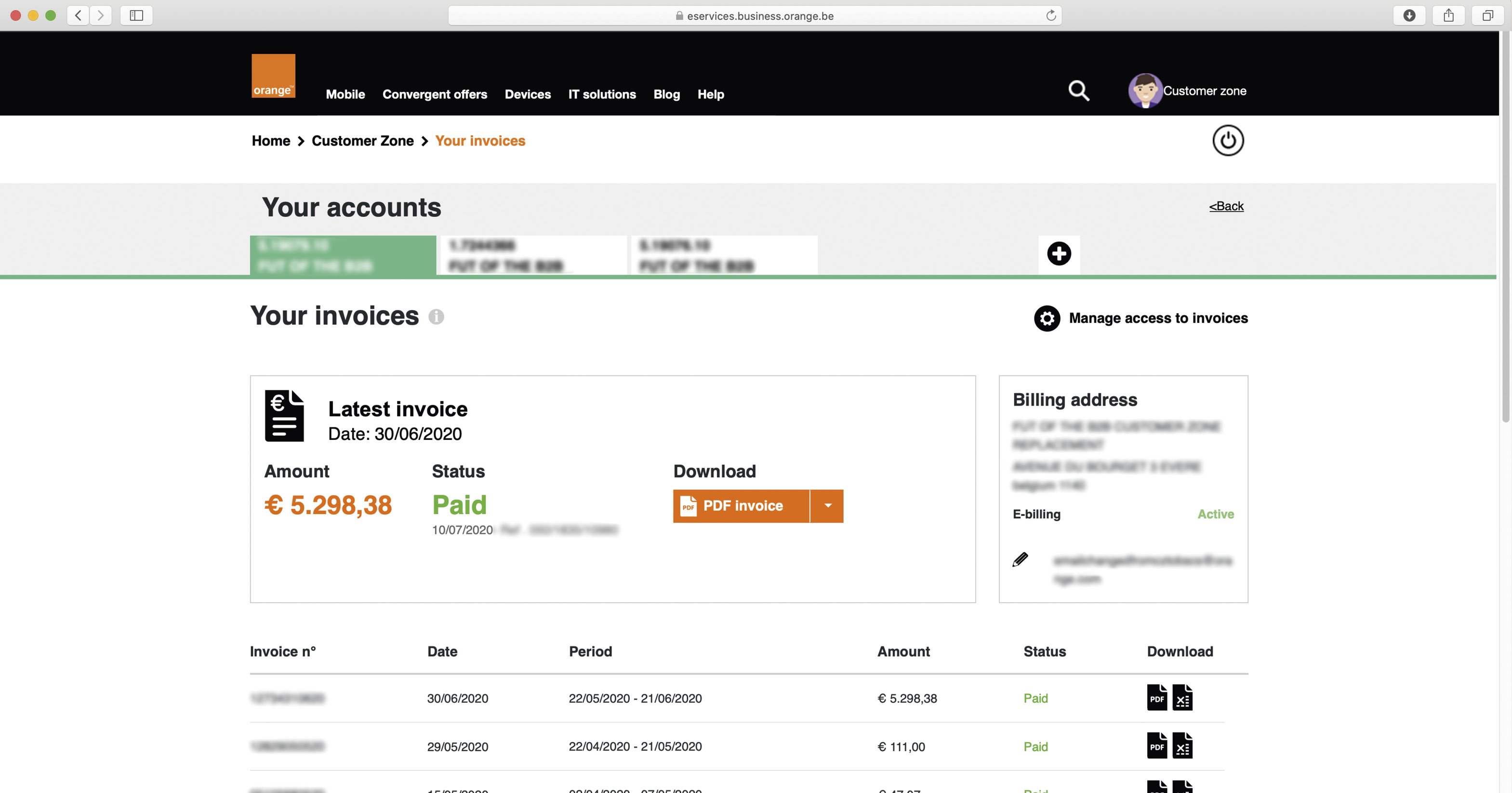 The pages where you can change a Shape tariff plan or implement a change for several devices at once also look different.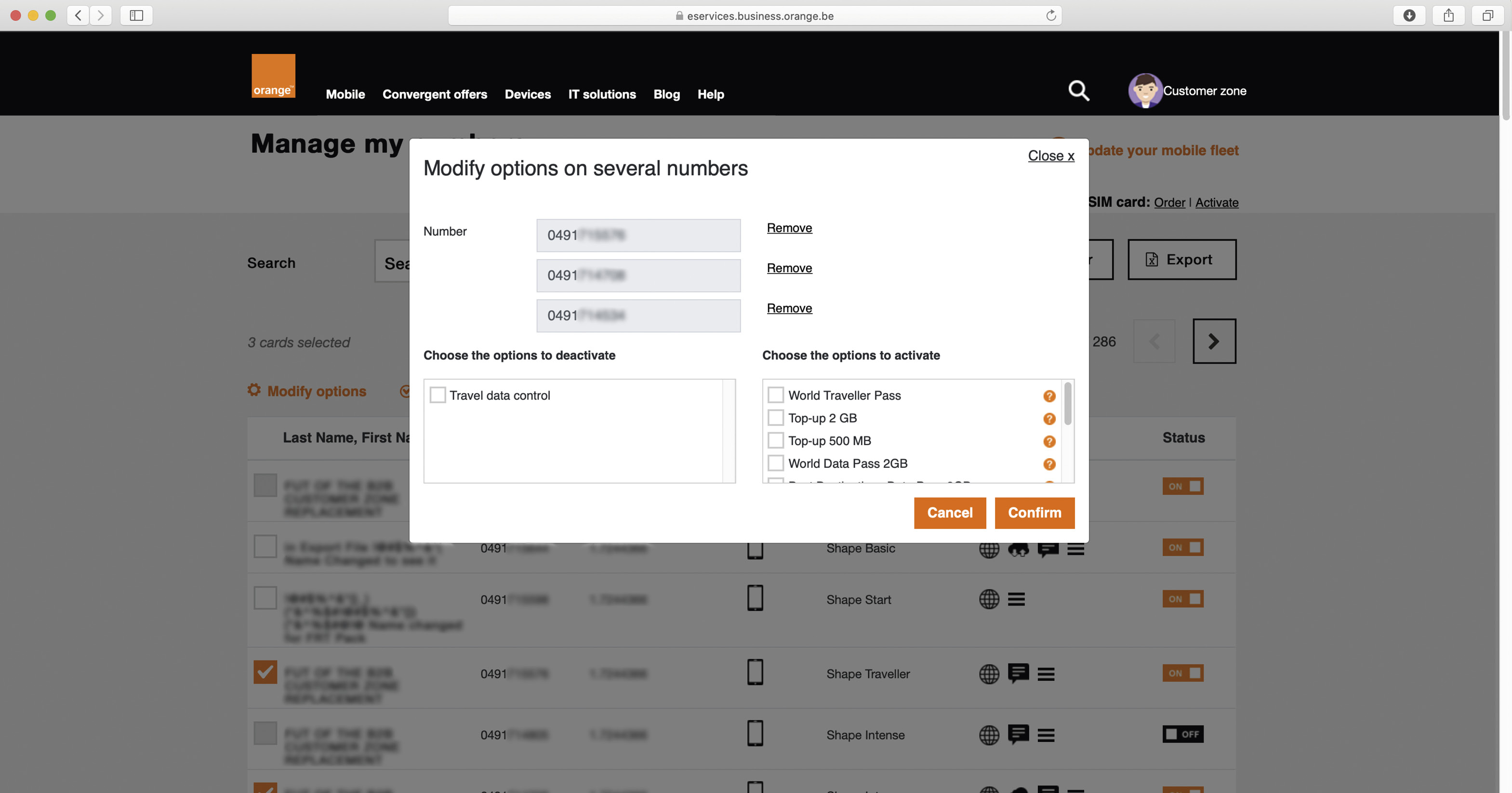 However, the changes are not limited to the design of your Customer Zone. A host of existing functions have been re-evaluated and new functionalities added.
New
Carefree mobile fleet management wherever you are? It's possible: as of now the Customer Zone is fully mobile responsive.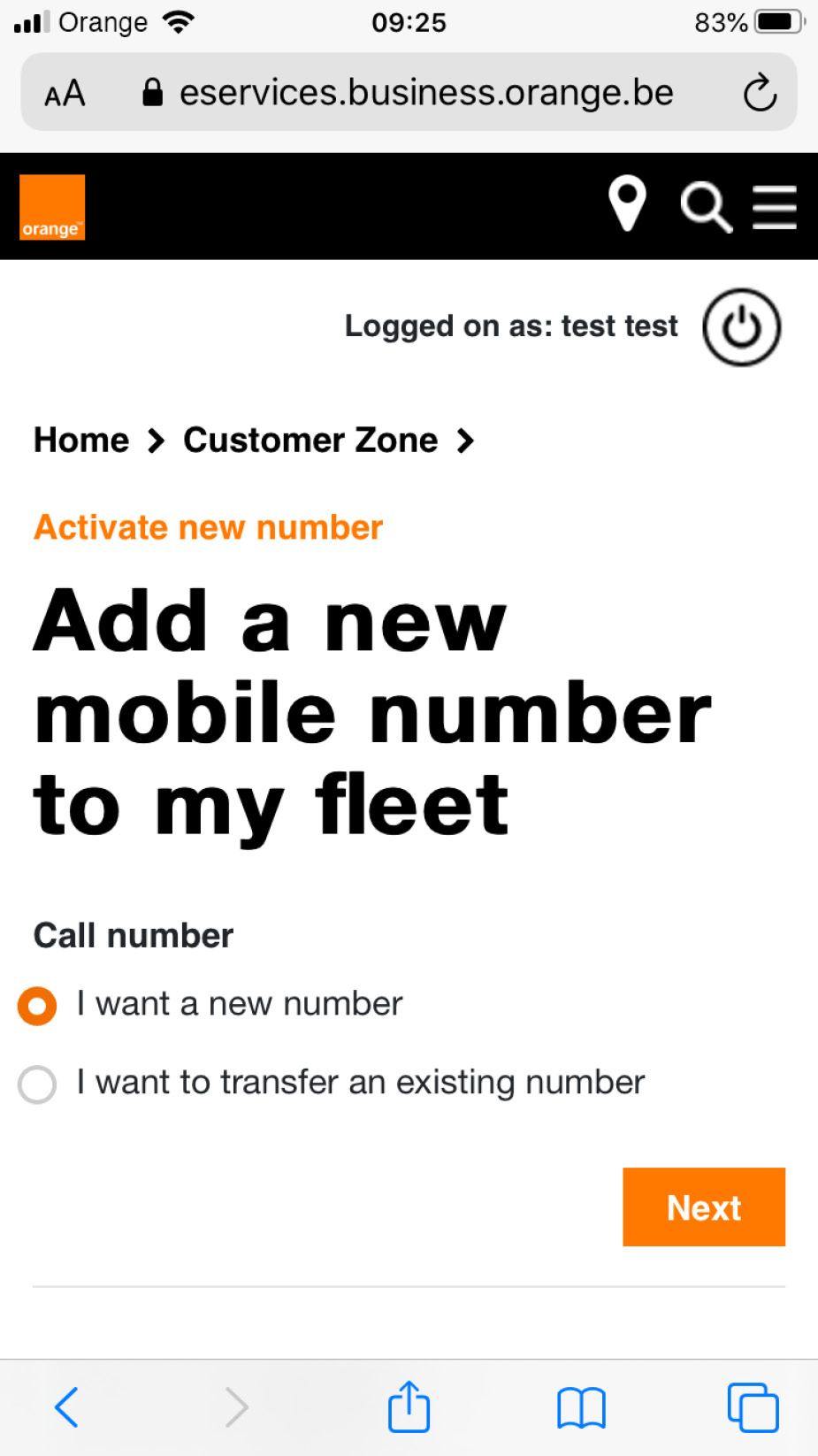 In addition, multiple mobile numbers can now be switched to prepaid simultaneously.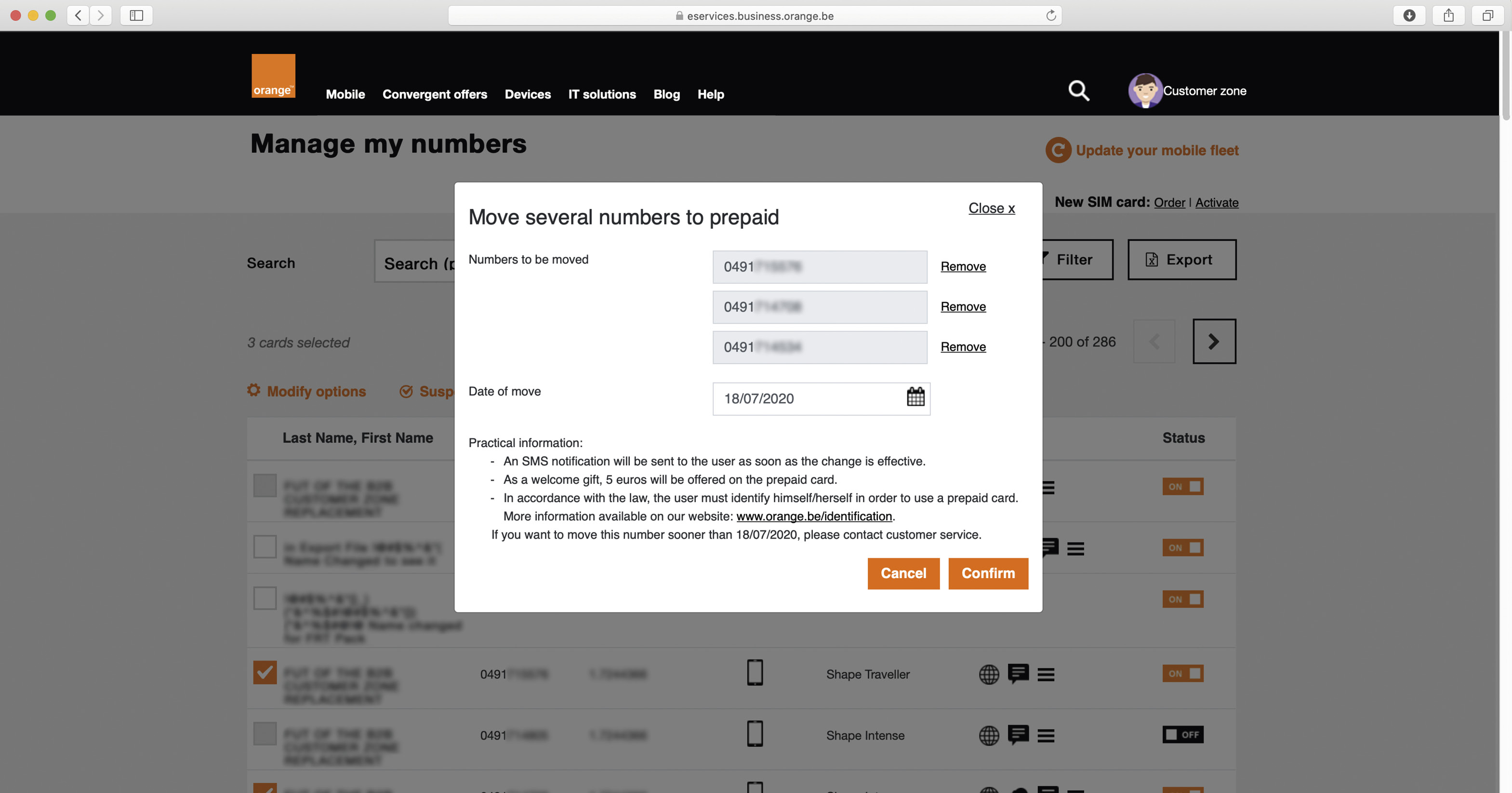 Improved functionalities
A striking improvement: from now on your changes are implemented in real time. Previously, it could take up to 48 hours for changes to your mobile fleet to become visible in your Customer Zone. That was impractical. So we decided to make your changes visible immediately.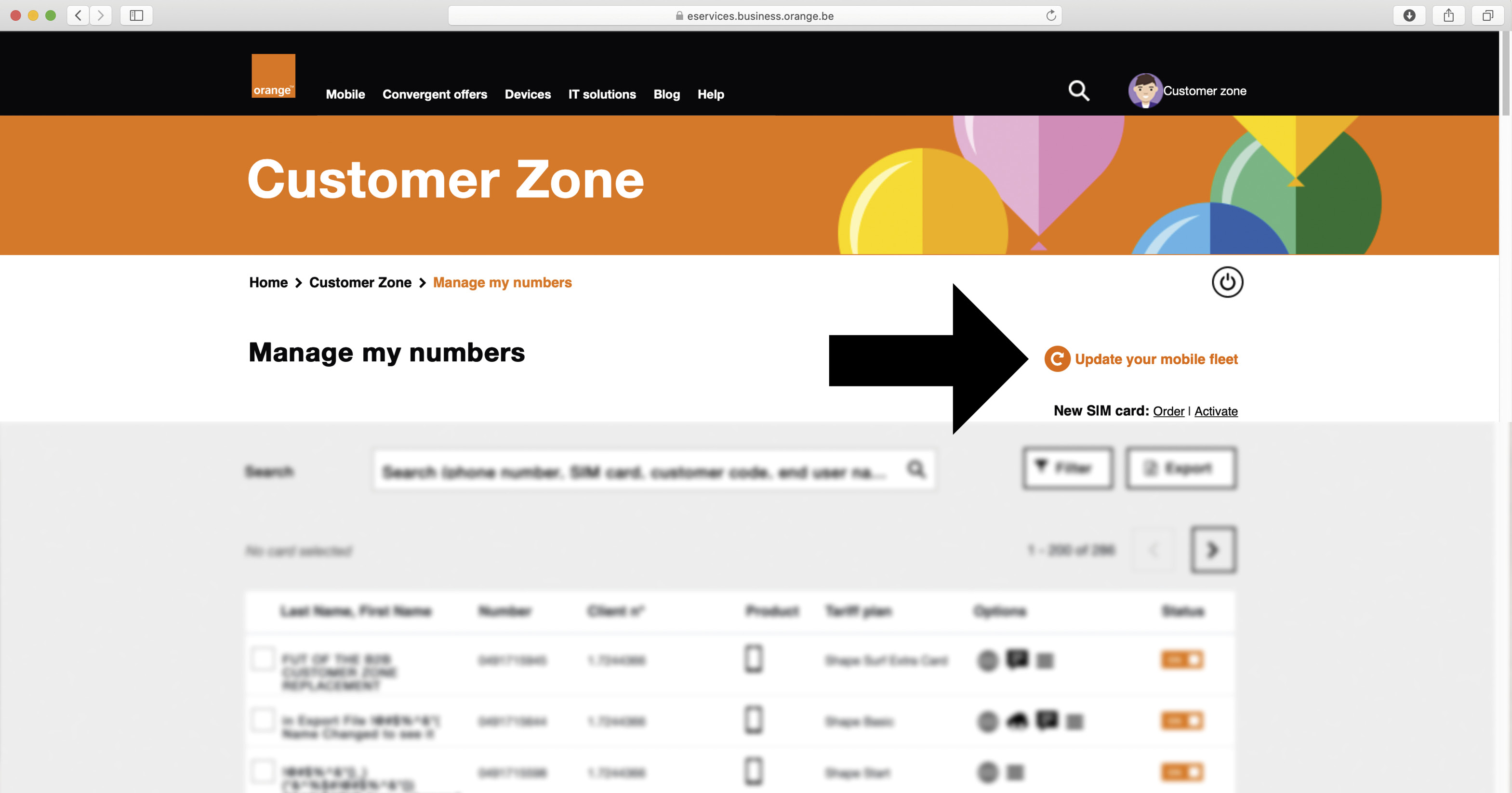 Also useful: your filters settings are saved, meaning you don't have to set them again when you return from a detailed view to the fleet overview.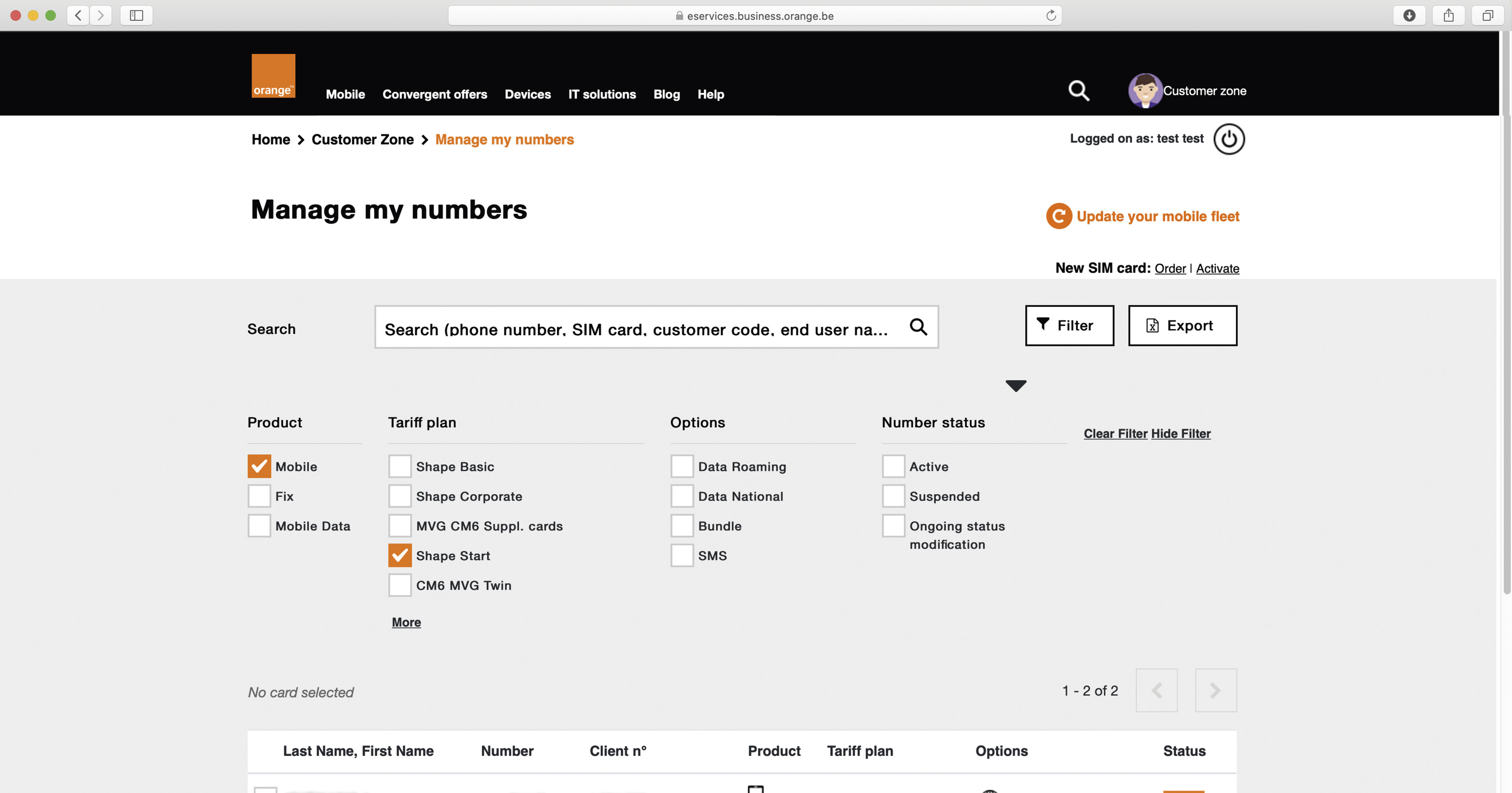 You can personally handle a lot of administrative tasks for your SME in our Customer Zone. Our manuals will guide you with every step. 
And finally, we thoroughly re-evaluated the Excel reports. All unnecessary information has been removed. From now on you can find the information you need at a glance.

Hello, Interested
in our offer?
Welcome to
Orange Business.