02.09.2022
Orange asked 322 expanding businesses how they address the issue of digitalisation. The results of this survey were translated into a white paper that can act as a source of inspiration for SMEs looking to take a digital step forward.
The digital transformation is the number one topic of conversation in the business world. But how do companies go about it? What challenges do they face and where are the growth opportunities?
To find out, Orange Belgium questioned 322 growing Belgian companies. The results of the survey are compiled in the white paper 'The digitalisation of growth companies'. In this blog, we turn the spotlight on some of the most striking trends.
Not all businesses are alike
The survey identifies digitalisation as one of the main drivers of growth. A company's actual path towards the digital transition depends on its size. "For a small SME that developed from a webshop and is 100% digital, it is enough to focus on connectivity. A mature organisation with dozens of staff faces a different challenge," explains Koen Van Echelpoel, Marketing Manager B2B Customer Base at Orange Belgium. "For them, it is important to implement a gradual transformation process while their daily activities continue uninterrupted." So for larger businesses, the crux is to select the right solutions and develop a tailored transformation path.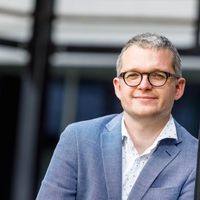 Opportunities...
Digitalisation offers a host of benefits. The companies in the survey agree on the three most important:
More efficient collaboration that primarily makes hybrid working more productive.
Simpler processes that generate time and efficiency gains, cost savings and a smoother flow of information.
A better service that meets today's higher customer expectations. In other words, digitalisation is not limited to e-commerce but also plays a key role in terms of customer relationships and support, areas where the analysis of profile data paves the way for an improved and more personalised service. Any organisation that fails to provide quality service is at a clear competitive disadvantage.
... and challenges
So what do Belgian businesses feel are the barriers and challenges that come with digitalisation? They identify a lack of qualified personnel, lack of time and limited budgets as the main obstacles. The extent to which businesses are confronted with these issues also depends on their scale. SMEs with fewer than 10 staff primarily face a lack of time, whereas digitalisation for SMEs with 11 to 49 staff presents more of a financial challenge. Businesses with more than 50 employees have trouble recruiting the right profiles and finding suitable solutions.
Safety first
Cybersecurity is a major problem that businesses are still not sufficiently aware of. The survey shows that smaller SMEs are less worried about the potential risks. "It's not only important to properly train employees, you also need to raise awareness of this issue among SMEs," says Koen Van Echelpoel.
Consolidation and experimentation
Our SMEs have every reason to be optimistic about the future. A report published by the European Commission reveals that Belgium is a front-runner when it comes to digitalisation, despite lagging behind in the rollout of fibre and 5G. And we are starting to catch up in that area as well. Koen Van Echelpoel predicts that "we are entering a strategic period in which companies will consolidate their realisations while continuing to develop fresh innovations."
Orange Belgium is ready to face those digital challenges with our SMEs. Our tools: exceptional connectivity, cloud services and an operational 5G network. Van Echelpoel's advice? "Have the courage to experiment, anticipate and test on a smaller scale. Orange Belgium fosters and supports this mentality with safe, high-performance solutions accessible to all."
Curious to learn more about the other results of the survey? Download the white paper and let it inspire you to launch your own digitalisation process.

Hello, Interested
in our offer?
Welcome to
Orange Business.