25.01.2022
To optimise the use of its trolleys, ASL Airlines Belgium is drawing on the expertise of HEC Liège business school, which has deployed a geolocation system using Orange trackers and Smart Tracking solution.
Air cargo carrier ASL Airlines Belgium (formerly TNT Airways) operates a fleet of more than 30 Boeing 737, 747 and 757 aircrafts from Liège Airport. Under its own name and on behalf of major customers, ASL flies to destinations in Europe, Asia, Africa, Oceania and the Middle East. It has key hubs in Belgium, China, Dubai and the USA.
Complex logistics
ASL has a large fleet of dollies – trailers for loading and unloading aircraft cargo – which are vital to the smooth running of its business. Managing and optimising the use of these dollies is a complex affair.
"The trailers are used by various freight companies. However, they are not always parked in the right place and are sometimes even left in dangerous locations, for example where planes have to park," says Professor Michaël Schyns of HEC Liège, a process management expert. Two years ago, he and his HEC students won a hackathon looking at the optimal use of dollies at Liège Airport. Orange was a supporter of the competition.
In addition to the storage and parking problems, it can be hard to tell the various operators' dollies apart. As they may be used by several airlines, it is not always clear to whom they belong.
To better understand and manage its resources, ASL worked with HEC and Orange to design and deploy an intelligent, real-time dolly tracking solution. This solution was part of a pilot project coordinated by Professor Schyns.
Management optimisation
Each trailer is now equipped with an Ercogener LTE-M geolocation sensor, working with a geofencing system that raises an alert when a trailer leaves airport premises. These devices are connected to the Orange LTE-M mobile network with data stored in the cloud, while the Smart Tracking software from Orange identifies and visualises the individual dollies.
This software also helps provide ASL with analysis and reporting that enables the company to make informed decisions about dolly usage – which operator is using which trailer, where and when – along with maintenance schedules, etc. The solution is available as a Software-as-a-Service (SaaS) solution and runs in the Orange cloud.
HEC is also able to provide both historical and real-time data analysis expertise. ASL can then interpret the results and integrate them into its own IT systems.
Partnership
Thanks to the Orange-HEC partnership, ASL is now able to track its dollies at all times, knowing where they are and how they are being used. This means they can optimise and maximise their use. What's the bottom line? Saving time and money and enhancing productivity.
What's more, ASL can now integrate data from the Orange platform into its own IT system to improve it and enhance the decision-making process. "Now ASL can use the right resources, at the right time and in the right place," says Professor Schyns.
Evolution
"Some 40 trackers were initially deployed. Ultimately ASL intends to equip its entire fleet of around 1,000 trailers. Thanks to its partnership with HEC and Orange, ASL is investing in digital transformation and Industry 4.0, as well as the Internet of Things and big data processing," he adds.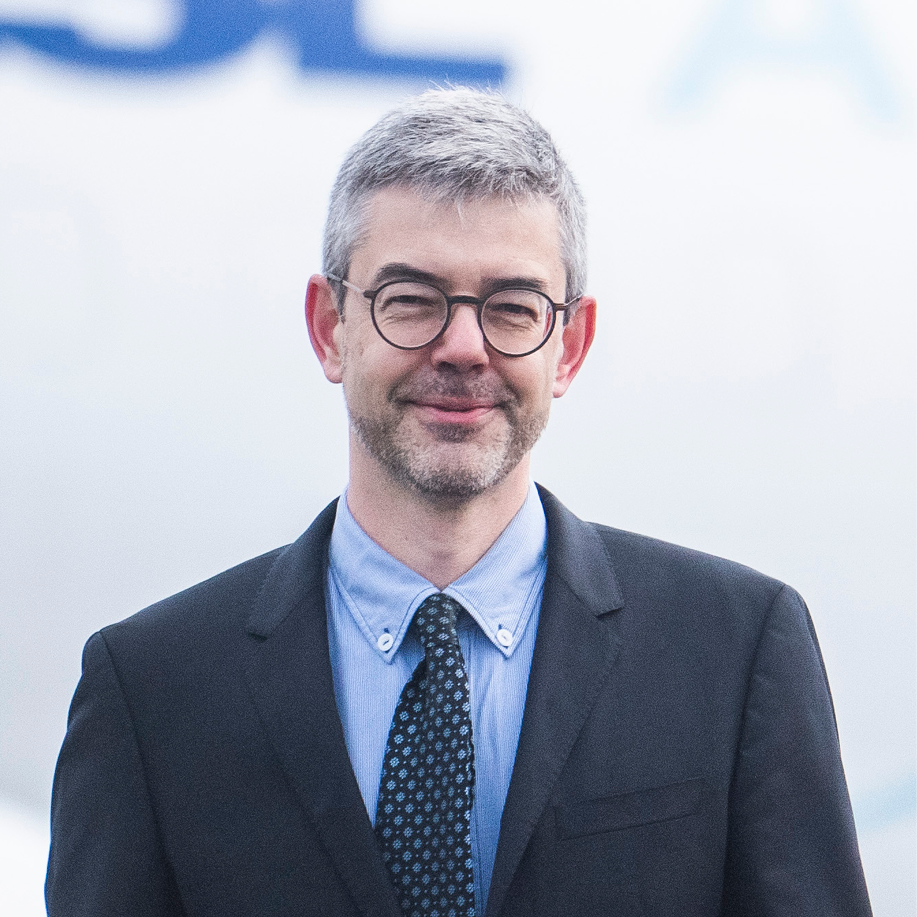 Over the longer term, HEC plans to use data from the Orange network to develop a digital twin of the airport, which will create models of the airport's standard operating modes and connect the virtual model to the real world. Using artificial intelligence and decision support systems, ASL will have a virtual airport based on the Orange infrastructure.
Do you want to optimise your resource management with Smart Tracking? Discover what Orange can do for you.

Hello, Interested
in our offer?
Welcome to
Orange Business.