20.10.2023
When two SMEs pool their resources and move to a new location, it creates a range of possibilities in terms of IT. Fabio Gilio and Raf Schoenmakers of Cypres/We Are Digital talked to us about growing as an SME and a future-proof ICT policy.
Cypres and We Are Digital are two Leuven-based communication agencies. Two years ago they decided to merge to strengthen each other's offer. Managing Partner Fabio Gilio recalls: "Cypres and We Are Digital had been working together closely for quite some time. Cypres is a content marketing agency with generous experience in the B2B market. We Are Digital are digital marketing experts who implement a data-driven approach. In the past these complementary areas of expertise have delivered added value and two years ago this resulted in a merger."
New office, fresh start
Originally both companies worked in different buildings but in the spring of 2023 the teams moved into a new shared office. "We felt that if we wanted the collaboration to develop into a genuine synergy, it would be better if we all worked together in a single location," Gilio explains. "Along the Vaartkom in Leuven we found a spacious office that was still in building shell state and which could therefore be designed and organised according to our needs and taste. Meanwhile, both teams have worked here for several months and this new form of collaboration has already borne fruit."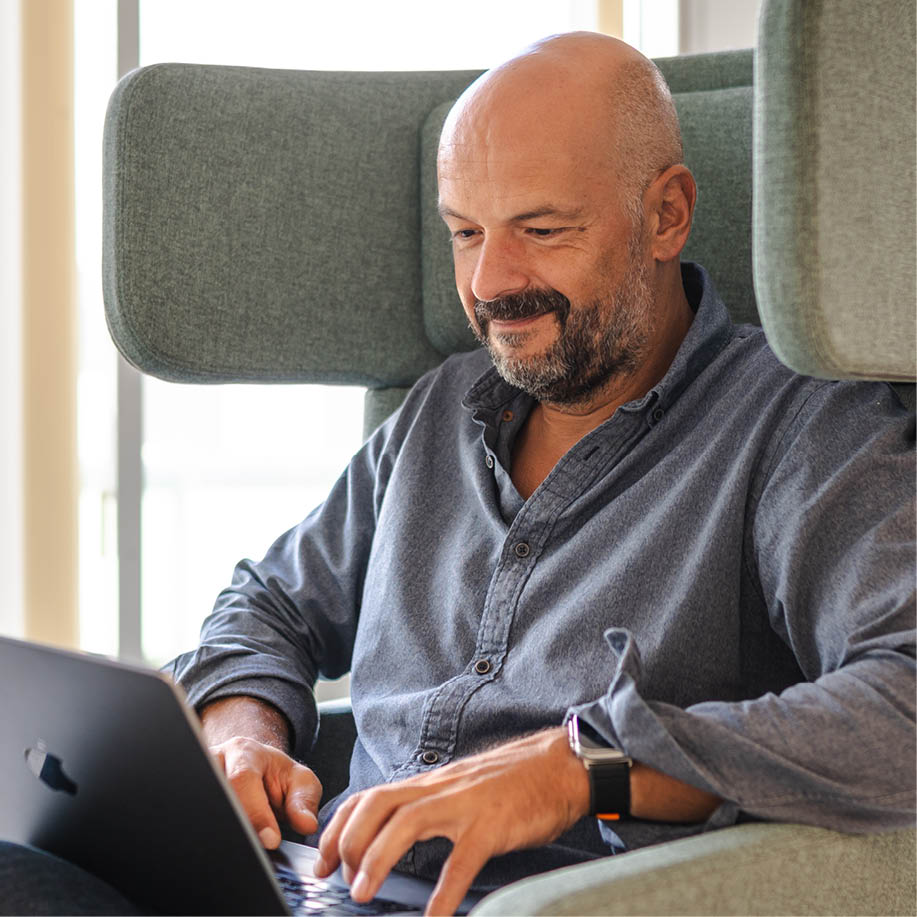 In search of the right ICT partner
The new office also meant a fresh start in terms of IT. Raf Schoenmakers, IT expert at Cypres and We Are Digital: "From two locations with their own individual network infrastructure, we went to a shared building that didn't even have wiring yet. That meant the whole IT picture had to be revisited and I went in search of a partner capable of supporting this process."
The key element in this search turned out to be network quality. "Cypres and We Are Digital are digital service agencies: the better the internet, the better our employees can do their job and the better they can help our customers," Schoenmakers says. "Following comparison of the offers available on the market, I settled on Orange Belgium. Prior to the move, We Are Digital was already an Orange customer and things worked really smoothly so based on that experience and their offer, Orange Belgium was the logical choice."
From installation to mobile data to advice
Although high-quality internet was a deciding factor, Cypres and We Are Digital were looking for a partner who could offer the total package. "From the initial contact, I felt that the Account Manager and the technician at Orange understood what we needed," says Schoenmakers on the subject. "During the installation, they not only considered our current situation but the technician immediately thought of a standby cable for fibre so we will be able to switch to superfast internet as soon as it becomes available. The fact that our infrastructure was also made future-proof offered real added value."
In terms of rate plans, too, Orange Belgium offered what both companies were looking for. "Shape & Fix gives us everything in a single package: fast internet, a generous mobile data bundle, and fixed and mobile telephony," says Schoenmakers. "What's more, since we opted for both fixed internet and mobile data, our employees' data bundles have doubled, which is a major advantage in our sector."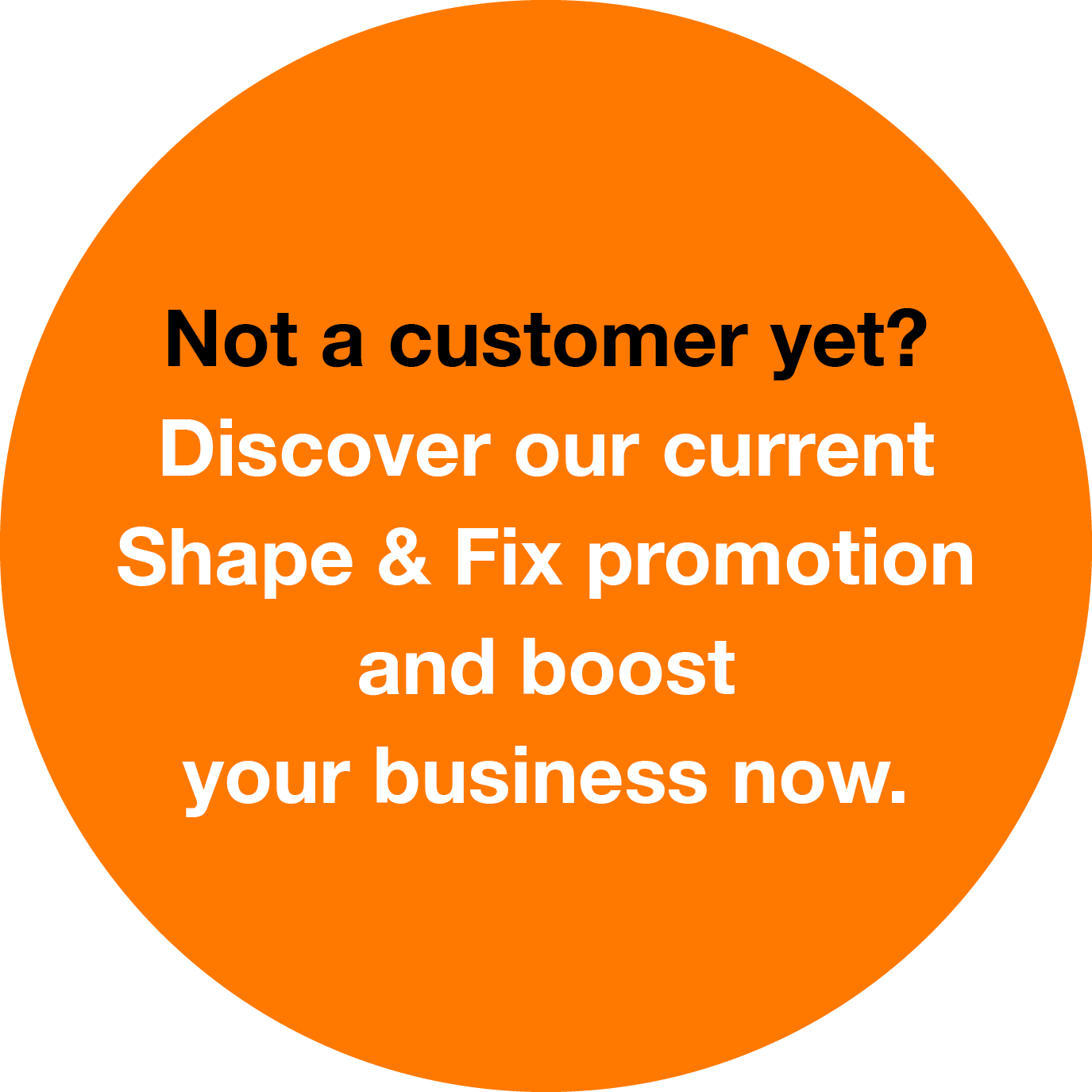 Employee comfort
Those larger data bundles also give the employees more flexibility. "When employees can work comfortably, this only benefits productivity," Schoenmakers explains. "Thanks to the larger data bundle they can work at the office, from home or even in a coffee bar, for instance. By making a hotspot they can safely access all the documents and applications on the server through a VPN connection."
Fabio Gilio adds: "Even before the Covid crisis, we were experimenting with hybrid working, and the pandemic has only accelerated this process. We expect employees to work from the office two days a week, but on the other days we give them the flexibility to work from their preferred location. It's good that we can now also support teleworking through mobile data."
Eyes on the future
The merger and the move have certainly paid dividends for Cypres and We Are Digital. "Absolutely," says Gilio. "We are a fast-growing SME with the ambition to keep expanding. Our customer portfolio is growing and therefore so is our workforce."
"This obviously has an impact on the company's ICT. We are already using telephony in the cloud and device management, two applications that easily grow alongside the number of employees," Schoenmakers adds. "The biggest challenge for the future, however, is cybersecurity. To guarantee the safety of our data, we intend to switch to a zero trust policy in the near future. This means that the user's identity is not just verified when accessing the network but that additional authentication is required when using every application on our network. It's reassuring that I can call on our Account Manager at Orange to deal with this and other challenges, to identify the best solution for our companies together."

Hello, Interested
in our offer?
Welcome to
Orange Business.