Do you want to access the data stored on your company's SIM cards?
With Mister SIM, you can modify, copy or print out all the data on your SIM cards with the greatest of ease from your computer
What are the advantages of Mister SIM?
Quick installation: you can quickly install Mister SIM using the software downloadable below and then you simply connect the SIM card reader to your computer's USB port.
Maximum efficiency: this is a really simple and comprehensive way to manage your SIM card data to ensure maximum efficiency.
What functions are available in Mister SIM?
You can read and amend data on your SIM cards using your PC and then transfer this data to other Orange SIM cards.
You can copy data to several SIM cards consecutively.
You can copy your Microsoft Outlook, Gmail, Yahoo! or iCloud address book to your SIM cards.
You can access SIM card security management with PIN codes.
You can activate or deactivate a list of restricted numbers (FDN) – your colleagues will then only be able to call certain numbers.
You can manage text messages stored on SIM cards.
How much does it cost?
You make a single payment of 31.25 € (without VAT) for the software and the SIM card reader.
How do I install Mister SIM?
Register your product

Plug the card reader into your USB port.
And you're done!
System requirements
PC with Microsoft Windows 98, 2000, XP, Windows NT version 4.0, Vista, Windows 7, 8 or 10
Are you running an old version of Mister SIM?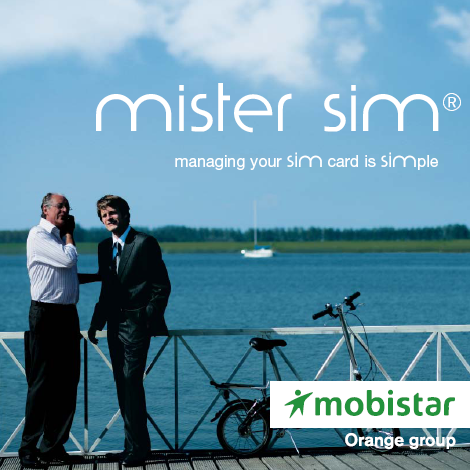 Did you buy a Mister SIM card reader before January 2016? You will find below the latest version of the software, the software patch and the card reader driver. Install them in the following order in the event of a problem.
How can you order Mr SIM?
---