11.06.2019
The new and stricter insulation standards that come into effect on 1 January 2018 will make it harder for a mobile signal to penetrate the walls of new buildings. Orange has developed solutions to nonetheless guarantee optimum indoor coverage.

As of 2018, Flanders is replacing the so-called K-level with the new S-level, as an indicator of the insulation and ventilation qualities of new constructions. As a result the standard is becoming more stringent: as of 1 January 2018, new constructions must attain an S-level of 31 for new building applications; as of January 2021, an S-level of 28 will be the norm. Because of these stricter building standards for insulation, mobile coverage in well-insulated buildings is often problematic.
Better insulation means thicker walls, which weakens the mobile signal. Moreover, these buildings also include steel roof panels and metal coatings on sun-protecting glazing or insulation material. All this metal reflects the radio signals of the mobile network.
In short, a properly insulated building makes it difficult for the occupants to make and receive mobile calls or browse on their mobile.
Fortunately, boosting the range in well-insulated buildings is really quite simple. Orange offers several solutions depending on the surface area of the building and the coverage and capacity required.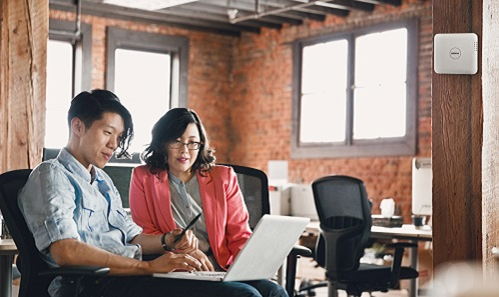 Network Extender
The Network Extender is a standard solution that links your mobile with the building's internet connection. It is a femto cell (a mobile mast the size of a small box) that provides 3G and 4G coverage on a single floor within a 15 meter radius, provided no concrete or metal is in the way to interfere with the signal.
Custom-tailored solutions
For larger surface areas, a multi-storey office building or multiple floors, Orange analyses your situation on site and designs a bespoke solution. This solution is implemented using multiple femto cells, multiple antennas, a Base Transceiver Station or a repeater. This makes it possible to boost the range, even in +2000 m2 buildings.
"Nowadays it is important that contractors and principals include mobile coverage in the design of their new office building in order to ensure better coverage", says Vincent Desmarets, B2B product manager at Orange Belgium. The earlier you take this into account during the construction process, the better the mobile coverage you'll obtain inside. This can be done as follows:
Install one femto cell per floor in a central location.
Make an ethernet port with RJ45 connector available at the installation location of the femto cell.
Add a wall socket to connect the femto cell to the mains or use Power-over-Ethernet (PoE) as a power supply.

Interested in our offer?
Would you like a commercial appointment? A consultant will call you back.