Orange Belgium and EVS broadcast a play via 5G
14.11.2023
On 5 October, more than 10,000 students from Wallonia and Brussels watched Racine's Andromaque performed at the Théâtre de Liège and broadcasted via Orange Belgium's autonomous 5G network. This collaboration was the first of its kind in Belgium.
With the support of FPS Economy, S.M.E.s, Self-employed and Energy.

After months of preparation, the grand première was held on 5 October. While several classes from schools in Liège attended the performance of Racine's Andromaque at the Théâtre de Liège in person, the play was broadcast to more than 100 schools in the Wallonia-Brussels Federation. Over 10,000 students – the equivalent of 500 classes and 20 packed theatres – watched this live broadcast remotely. For this daring project, Orange Belgium and broadcasting company EVS joined forces.
Six Ultra HD cameras sent video streams from the theatre via 5G to a remote production team in a control room in La Grand Poste creative hub in Liège. "Without Orange and EVS, we would never have been able to pull this off," says Serge Rangoni, General and Artistic Director of the Théâtre de Liège. "They did fantastic work upstream of the performance." Because the internet connection at some schools wasn't good enough to ensure a high-quality broadcast, Orange Belgium provided a cellular router so they could participate.
Technical challenges
To equip the theatre to broadcast via 5G, Orange Belgium installed a private 5G antenna inside the building. "Because part of the building is classified as a historical monument, we had to apply to the City of Liège for permission," says Rangoni.
On the big day, the Orange Belgium and EVS teams constantly monitored the process. "We couldn't afford to make a mistake, so a lot of tests were conducted in advance to prevent any problems on the day of the show," says Renaud Falise, 5G & IoT Strategic Manager at Orange Belgium. "Everything went very smoothly and the 5G stream remained stable throughout the play. We used Orange Belgium's 5G Stand Alone. Because the 5G antenna installed at the Théâtre de Liège was private, low latency and bandwidth were guaranteed."
Within the context of this collaboration, the Théâtre de Liège, Orange Belgium and EVS faced another challenge: understanding their mutual constraints and objectives. "After a bit of trial and error, we managed to get it right," says Serge Rangoni. "We successfully overcame the obstacles to create a rich and enjoyable collaboration between worlds that aren't necessarily familiar with one another."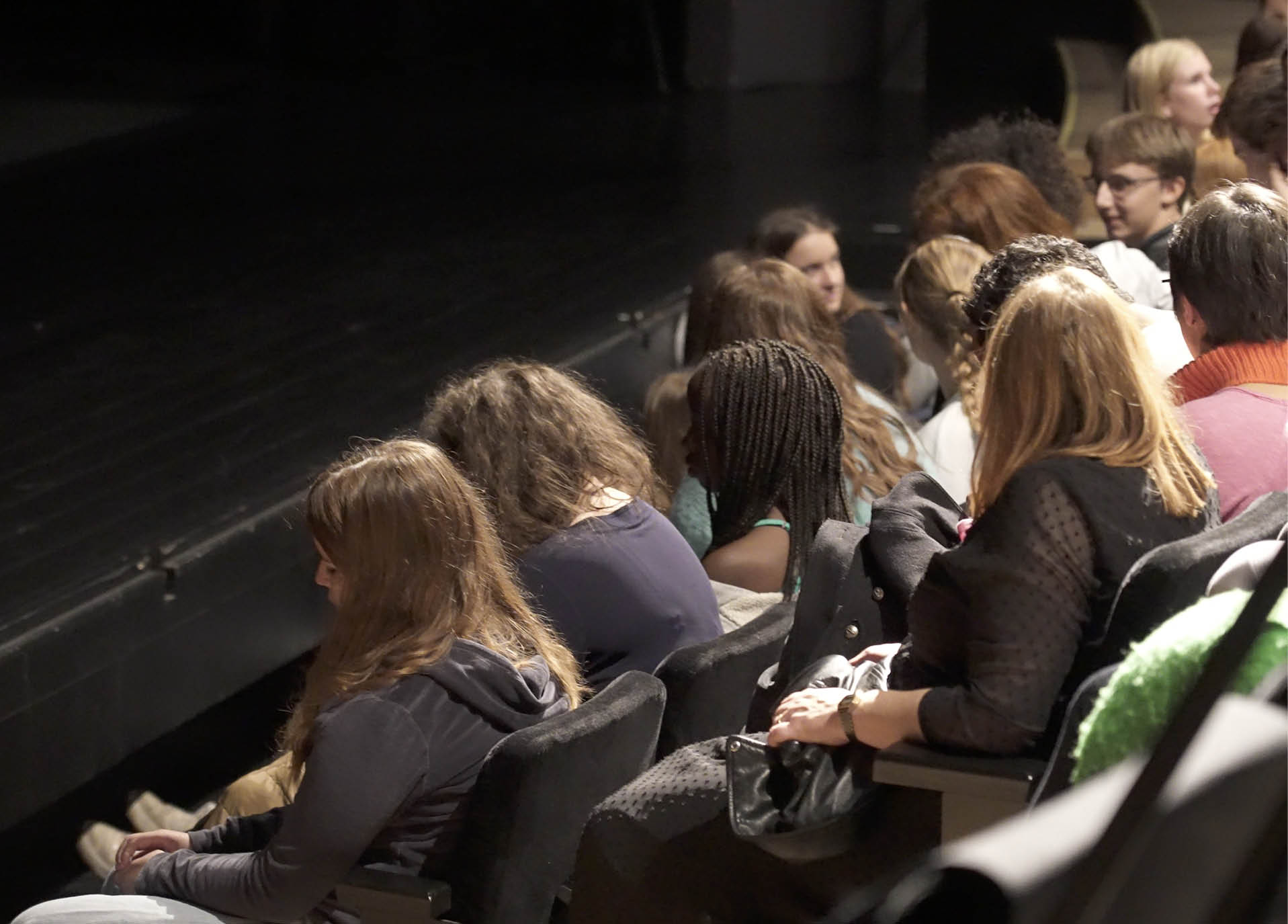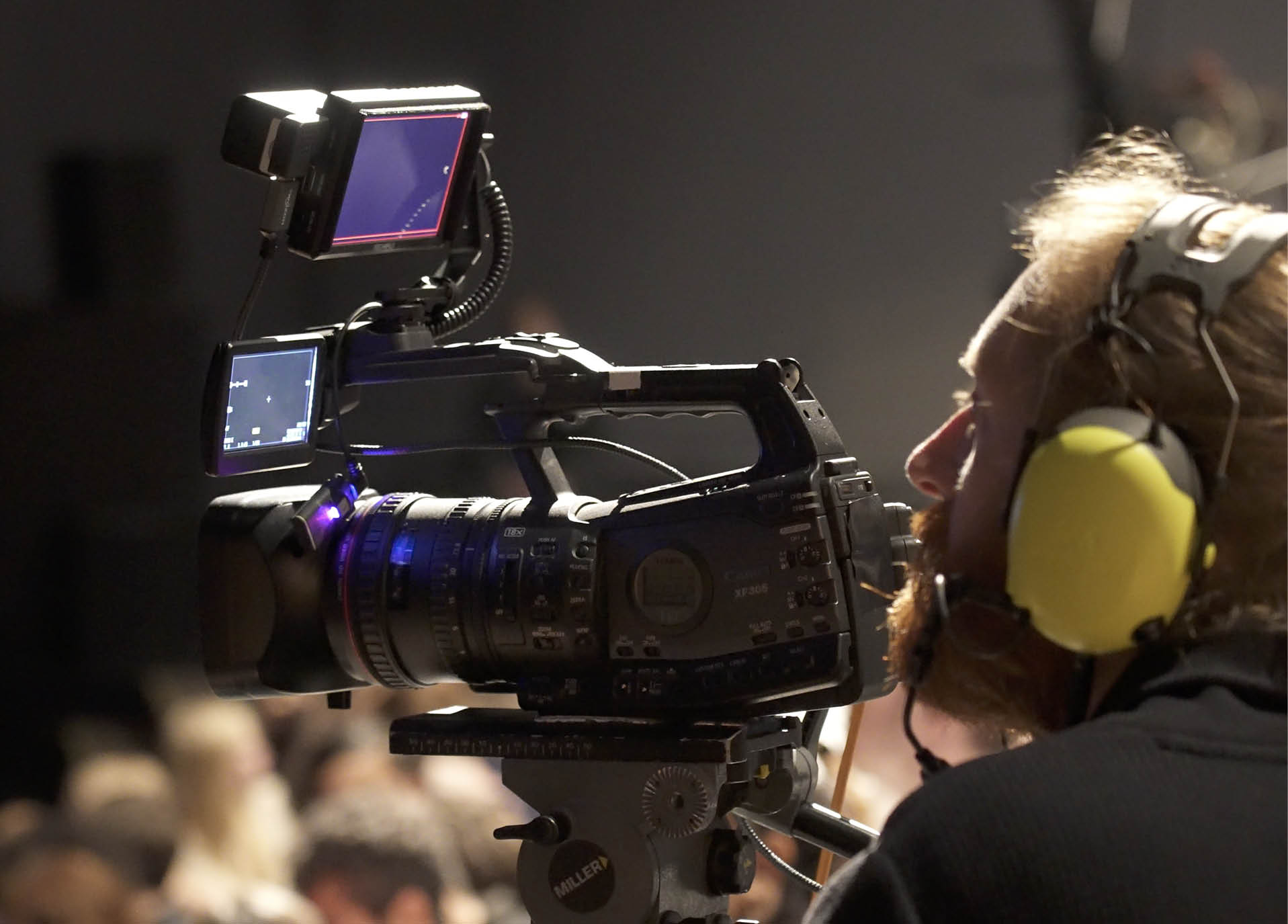 Making culture accessible
Even if the cultural broadcasting business model needs refinement, Rangoni envisages installing permanent equipment at the Théâtre de Liège. "We'll be able to reach a more distant audience that otherwise wouldn't travel so far to attend an event," he says. "In the case of Andromaque, many school classes would never have come to Liège to see the play, even though it's a fixture in the school curriculum. 5G broadcasting serves to make culture more accessible. It's also a form of modernity that young people are drawn to."
In the future, he also hopes to reach new audiences, such as retirement home residents or patients in hospitals. And above all, to help make sure that his discipline – theatre – doesn't disappear. "5G broadcasting has a future in the arts sector," he says. "It could even give birth to new forms of productions. We would then use broadcasting as a full-fledged means of expression."
Potential in many sectors
Following the broadcast of Andromaque, other players in the cultural and sports realms have begun to show interest. Using a remote production team that no longer has to constantly move from place to place is a plus for sustainability. Besides arts and the media, this sort of broadcasting is interesting for other types of companies, particularly for those that need to organise conferences or large-scale hybrid or international meetings.
Flex Production was the first 5G project implemented in collaboration with Orange Belgium within the framework of a call for projects from the federal government. Stay tuned for more...
Want to explore 5G's potential for your company with our experts? Contact us!

Hello, Interested
in our offer?
Welcome to
Orange Business.