17.01.2022
"Autonomous driving on rails" by OTIV is one of the 5G use cases supported by the Orange Fab programme. The start-up can count on the expertise of Orange Belgium for the necessary connectivity. "Thanks to the extensive Orange network, we are in touch with potential customers all over Europe," OTIV co-founder Sam De Smet says.
Orange Belgium is now ready for its fourth season of Orange Fab, the acceleration programme for start-ups. The telecom group uses the programme to give budding entrepreneurs a leg up and keep investing in innovation itself. The theme of the latest edition of Orange Fab is 5G and the relevant, innovative applications that can be developed with this technology for consumers and businesses. 
5G Lab
A few months ago, Orange Belgium presented its first permanent 5G Lab in Antwerp. The 5G Lab combines existing 5G solutions and provides space to develop and test new applications within the 5G ecosystem. What is so unique about the 5G Lab is that it is the only lab that uses the most advanced 5G standard and technology.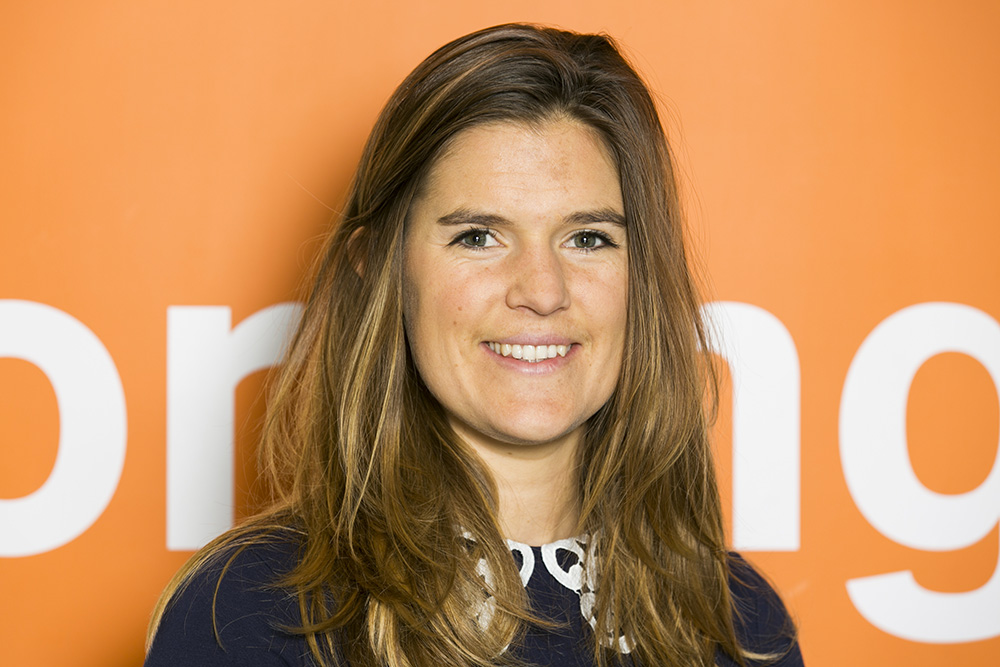 "It's important to show everything we can achieve with 5G," says Juliette Malherbe, Innovation Manager and head of Orange Fab. "It is very interesting for Orange Belgium to establish partnerships with different start-ups. They have a great deal of expertise and agility. It's better to look for solutions with them than to try and do everything alone. We can also assist the start-ups with our connectivity expertise. It's our way of offering innovative end-to-end solutions to customers together," she adds.
Self-driving technology
OTIV is one of the start-ups that works with Orange Belgium. Based in Ghent, it grew into a team of nine in just two years. OTIV aims to improve rail safety and efficiency using self-driving rail vehicles. They will only live up to their full potential with the rollout of 5G, when critical communication is done in real time. "We allow rail vehicles to operate autonomously, specifically in complex environments. We are targeting trams in cities and trains at marshalling yards and industrial sites, such as steel mills and port areas," OTIV co-founder Sam De Smet tells us.
Pushing engine
"The solution we offer with Orange Belgium and our 5G connectivity gives trains what we call pushed shunting assistance," De Smet continues. "The engine is at the back, pushing the freight wagons forward. This is necessary when the trains don't have enough room to turn around, like at a port."
OTIV and Orange Fab started from a somewhat dangerous daily situation at the port. The driver of a pushing engine is often unable to properly see what is happening in front of the first wagon. "That's why a colleague always walks with the train at the front, communicating with the driver by walkie-talkie," De Smet explains. "But that's not the safest way of working. We have now placed a set of sensors on the train's first wagon. Those sensors detect any objects and people near the train and send a feed to the driver in the train engine. The driver can then drive the entire convoy alone without the need for a colleague. And when there are people or objects on the tracks, the train will stop."
No latency, more safety
OTIV has developed the solution with both 4G and 5G connection options. "5G is very important to our solutions. 5G allows communication to happen in real time, so safety does not depend on latency. For us, the solution is a first step towards fully autonomous rail vehicles," De Smet adds.
Juliette Malherbe is pleased with the collaboration: "Many companies are showing an interest in partnering with OTIV. We are very much looking forward to continuing to innovate with them."

Hello, Interested
in our offer?
Welcome to
Orange Business.