Direct Carrier Billing enables your employees to pay for digital purchases via their mobile invoice.  This is used amongst others for applications, websites, market stores and other digital purchases.
How can your employees recognise these services?
Screen shot hosted by Orange *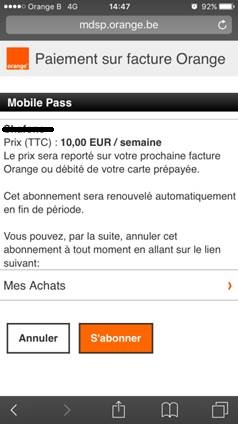 *With a one-time purchase 'subscription' is replaced with 'purchase'.
*Attention: some partners offer a personalised payment page.
*If they use this service via Wi-Fi they will receive a security code via text message that must be entered to guarantee secure payment of their purchase. 
How to unsubscribe
Employees can unsubscribe using the link below but if they click on this link they have to make sure they are on the Orange network (3G/4G).
http://mdsp.mobistar.be/w-ha/app-am-oml/node?l=nl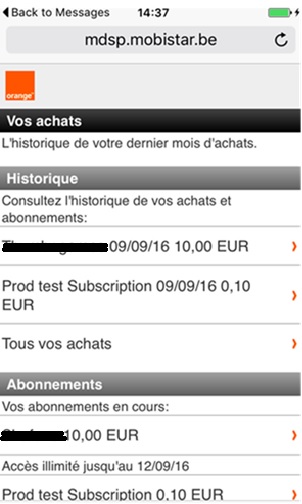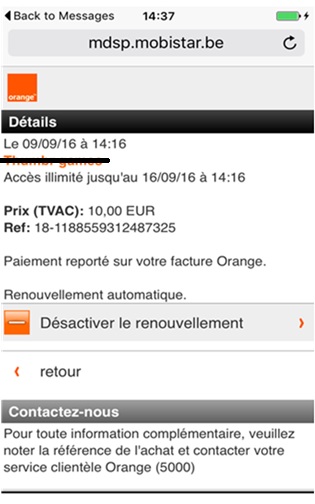 How can your employees block these services?*
To block this service they must access 'Rate and options' in the Orange app. Under 'Other options' they will find 'Block multimedia purchases'. In case of trouble we can be reached at 5000 (free of charge with their Orange number).
*Attention: blocking such a number prevents mobile payment of your bus, tram and parking tickets as well as other services.
Orange, Proximus and Base have established a code of conduct for Direct Carrier Billing services provided by third parties.
---